It is well-known that WordPress is the most popular blogging platform on the internet. It is a free, open source blogging and content management system (CMS) that is used by millions of websites of every kind for all sorts of reasons. As such, it is often the first & only platform that newbie bloggers and site owner's come into contact with to start their websites, and this naturally results in many beginners making a lot of common errors.
This post walks you through 7 of the most common errors made by beginning WordPress users and how to avoid them.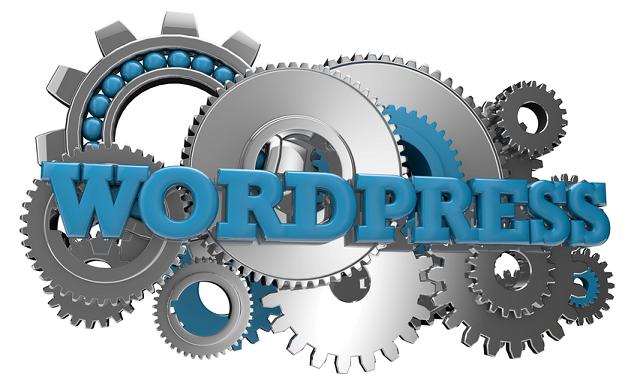 Seven Common Mistakes Made by WordPress Blogging Beginners
1. Sub-Folder Installation
File structure knowledge is not something one would expect a beginner to know. It is therefore a common error by newbies to install WordPress in a folder named "WordPress". Hence, the default location of the site becomes "Yoursite.com/Wordpress" instead of "Yoursite.com". This occurs because WordPress asks users to insert the name of the directory or leave blank to install in the Home or Root directory. Newbies often assume, quite understandably, that the script should be installed in a directory named WordPress. This is wrong, the directory field should be left blank unless you specifically want to install WordPress in a separate directory, for example, where your site runs on a different CMS platform but you want the blog to run on WordPress.
2. Failure to use Permalinks
You should know that permalinks are the WordPress URL structure and they are very important to set properly. Many beginners fail to use permalinks, thus, the default URL is set as "yoursite.com/?p=", where postid is a number. This is not good for search engine optimization. Permalinks allow you to configure relevant and memorable URLs. Instead of having a number as the URL, you would have the article title as the URL. To configure this simply edit the post slug in the post editor to either use postname (/%postname%/), day and post name (/%year%/%monthnum%/%day%/%postname%/) or category and post name (/%category%/%postname%/), depending on your preferences. I would recommend using post name in most cases.
3. Publishing While Still Incomplete
This is dead giveaway that you are a newbie and not ready to launch your site. Beginners often have the habit of publishing pages that are still drafts or going live with a site that is still in the process of building. The result is a bad browsing experience for site visitors. And, if you are using the blog to launch a business, publishing incomplete pages can do irreparable damage to your brand. There are a number of free plugins that can help you keep your site in "under construction" or "maintenance mode" until you are ready to go live.
4. Installing Unnecessary Plugins
In their excitement to experiment with the platform and check out all the cool things wordpress can do, newbies will often try out every plugin that appeals to them. In the process, they end up with dozens of plugins that they don't really need. Plugins suck up site hosting resources and bloat your code, so you should only have the bare minimum that you need. Also, remember to deactivate any plugins that you aren't using.
5. Failure to Install Updates
The WordPress platform, themes and plugin developers often release updates to improve functionality and patch security holes. Failure to install an update once it is available not only makes you lose out on new features but also exposes your site to hackers. For example, in 2007, a study found that the majority WordPress blogs were running on outdated versions exposing them to hackers.
In 2013, another study also found that 50 of the most popular plugins were vulnerable to XSS and SQL injection attacks. Therefore, anytime you see a plugin update notification, do so immediately. Luckily, updates on WordPress 3.7 and higher are done automatically so you no longer need to worry about updates to the WordPress core, but it is still a good idea to check just in case.
6. Using a Weak Password
Forget everything you have seen in hacking movies. The most common way to gain unauthorized access into an online property is by guessing the username and password. It is shocking that the vast majority of people stil use usernames and passwords that are easily guessable. A common password is "123456" and "password". It is also common for newbies to use "Admin" or their first name as the WordPress admin username. When it comes to usernames and passwords, you have to make them complicated. Choose a username that you can remember easily but one which cannot easily be guessed by even the people who are closest to you. A good password should have a minimum of eight characters and should be a combination of uppercase letters, lowercase letters, numbers and special characters.
If you are afraid you might create a password that may be too complex for you to remember, there are many free password management tools that store all your passwords securely. You can also write it down and save it in multiple locations.
7. Failure to Backup Often
Many newbies fail to see the dangers of not backing up. They only realize the importance of backups when their site is hacked or something goes wrong with their hosting account and they lose all their content. This is despite the fact that backing up a WordPress site only takes a click or two. You can backup to your computer, use a free backup service or a commercial service. Trust me, there is nothing worse than waking up one day to find out your entire site has been lost! I've had it happen and I don't wish it upon anyone. This can be avoided by backing up often.
Conclusion
WordPress is undoubtedly the easiest CMS and blogging platform to use. With its large developer community, there are plugins and themes to do just about anything, so you need not worry about learning how to code. Adhering to the points laid out above will ensure you get the most out of an excellent blogging platform without giving yourself any unnecessary headaches.