What if I told you that your business is irrelevant or that it doesn't really even exist? Would you blindly argue with me or want to know what I meant? I'll tell you right now that you are absolutely losing a lot of new business to your competitors if you aren't listening to the Search Engine Optimization (SEO) advice that I am discussing in this post using SEO in Des Moines, IA as an example. You have been warned!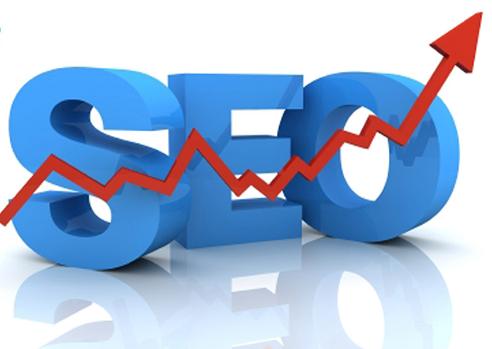 Here's a fact:
If your potential customers aren't finding your website at the top of the results when they search on Google or Bing for the products or services you offer, then to them your business is not relevant or doesn't even exist!
Let me explain a bit further:
For the purposes of our example, we are going to assume you are a plastic surgeon in Des Moines, Iowa. And someone from that area decides they want to get a nose job.
So, they are going to open up a search engine (likely Google) and type in "Des Moines Rhinoplasty" or "plastic surgery des moines" some other similar keyword phrase related to what they need, which is a plastic surgeon (such as you) to give them a nose job.
Their search results are going to yield a list of plastic surgeons in Des Moines who do Rhinoplasty procedures. The searcher (your potential client) is going to click through to the websites of the first 2-3 (maybe the first 5) results who come up on the list, and ultimately choose one of them to do their surgery.
They will automatically assume these are their best options, or maybe even their only options, because they were the ones ranked highly in the search results. In reality, you might truly be the best cosmetic surgeon in Des Moines with a special skill for Rhinoplasty, but the prospect didn't find or choose you because your website wasn't at the top of the Google search results!
You just lost business to your competitor because they did better at Search Engine Optimization (SEO) than you!
That same example could be given again and again for every type of business out there in every industry, whether it's a local small business in Des Moines, Iowa or a massive global company making huge deals around the world. These days consumers are using the internet to find the products and services they need. So, if your website isn't being found instantly in their searches, you are irrelevant and don't exist in their eyes!
Clearly SEO is an incredibly valuable resource for any company's website. If your business website isn't found at the top of search engines, such as Google, it will be very difficult, if not impossible, for your site to bring in new customers/clients from the vast online market. A site that can't be found by the people searching for what you have to offer serves little to no purpose for the company or its potential customers.
Think of it this way:
Not actively doing website SEO for your business in this day and age is comparable to not listing your business phone number or address in the phone book before the internet came around. That would be just plain stupid!
"Failing to do SEO for your business, is failing your business!" ~ Ryan Twedt, Digital Marketing Consultant @ Be Always Marketing
So, what can you do as business owner to achieve these high rankings?
You are going to need professional SEO help! Sure, you could spend a bunch of time trying to learn how to do it on your own, and then take even more time and resources to actually implement what you learn. However, that is a lot of time and effort taken away from everything else you need to do in your business and personal life. It's time you don't have!
Plus, you aren't going to be able to do it yourself nearly as well as a professional would anyway. Search engine optimization is an industry that is always changing and evolving. It takes years to master and even then you must continue to learn and keep up with all the constant changes.
When it comes to SEO, a strategy that worked yesterday could get you penalized today. And you definitely don't want to deal with that happening! Knowing just enough to be dangerous and doing something wrong could completely ruin your entire online presence overnight, which could quite literally destroy your business!
How to find help:
The fastest way to find a SEO expert in your area is simply to search on Google (isn't that what this whole post is essentially about?) and take a look at some of the companies that come up at the top of the results.
For example, if you have a business in or near Des Moines, IA then you might search "Des Moines SEO" or "Search Engine Optimization Des Moines" and other keyword phrases along those lines and see what firms come up in the top 3. Here's a link to the des moines search engine optimization Google results to get you started as a sample.
Obviously the specialists you see coming up on the first page of search results repeatedly for the various keywords you search are probably the ones to look into. They are competing directly against other SEO agencies in their area, and beating them, so it's clear they know what they are doing, and could probably do the same for you!
Understanding the reality of search engine optimization, our recommended Des Moines SEO company is second to none. They are continually staying on top of the ever-changing search engine ranking strategies and guidelines, and offering unparalleled solutions. You will not find another organization that has experts of their caliber, or a team of specialists so dedicated to your success! They truly are professionals in every way. Contact us to get an exclusive invite to use their services.
Now, get out there and contact them so they can bring your business into the 21st century. It's time for you to become relevant in this new digital world!